Article
So Much More Than A Pretty Face
Khadijah Robinson shares about growing up in The Salvation Army, pursuing her career, and becoming Miss World Caribbean 2018.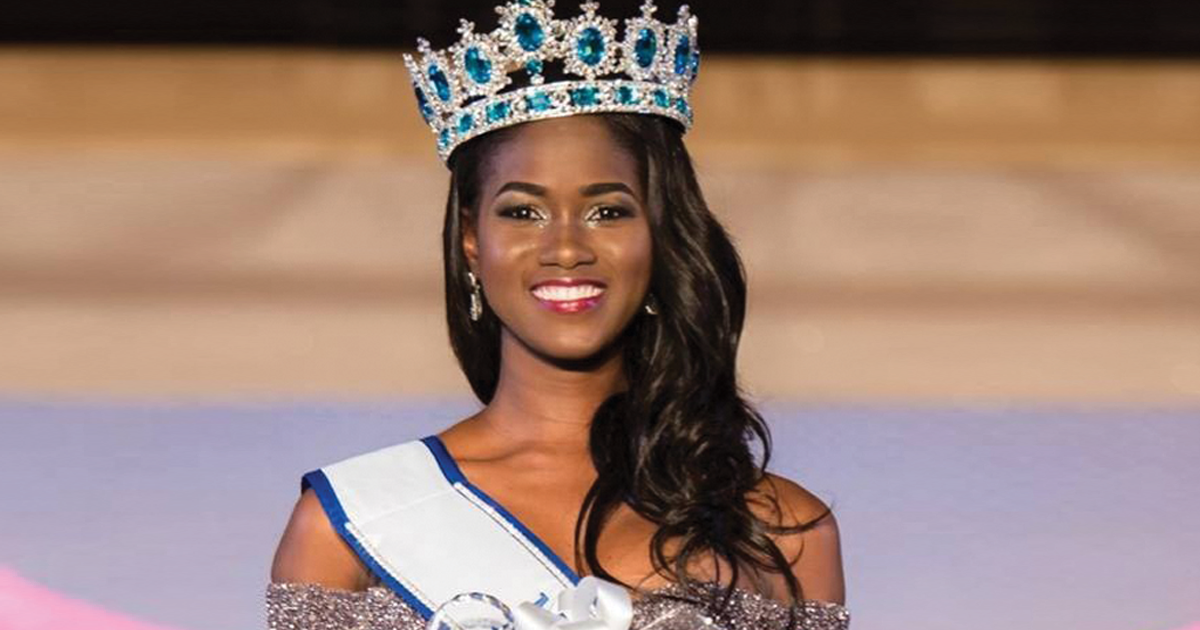 Kadijah Robinson was born to Sandra and Dalton Robinson at the Mandeville Hospital in Manchester Parish on January 29, 1995. Her mother, a Salvation Army soldier, took Kadijah to her home corps (a Salvation Army church) near New Market from the very beginning. Kadijah said, "I grew up in the Salvation Army, as far back as I can remember my family attended church every Sunday at Carr District Salvation Army."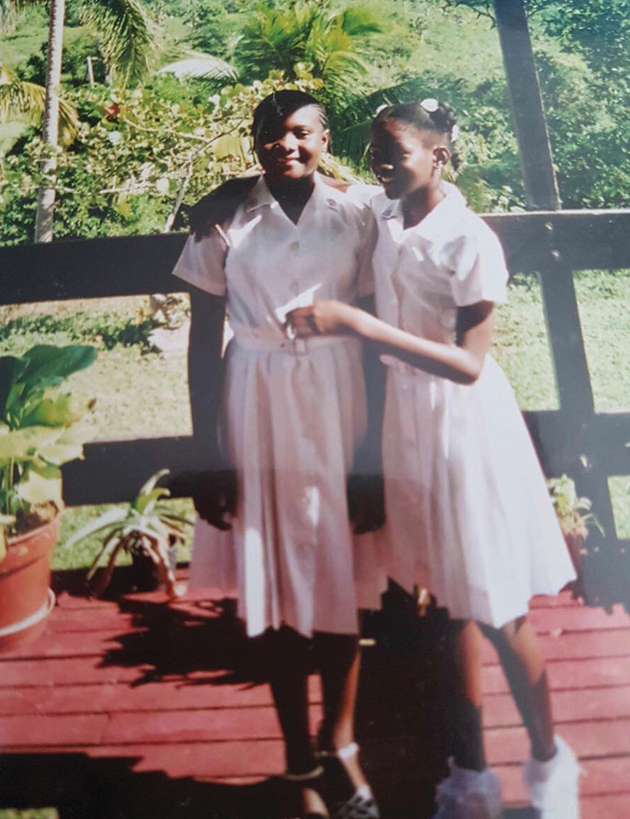 As she grew up, Kadijah became more and more active in the corps, becoming a Junior Soldier (junior member of the church) as a young person and then becoming a Senior Soldier (full member of the church) at age 15 in 2009. Even today with a full-time job and other duties, which we will highlight a little later, she still finds time to be active in the corps. Envoy Glennis Smith, her uncle and the person in charge of the Carr Salvation Army operations, will call on her to participate in the meetings as she puts it, "sometimes in that very moment."
Kadijah did well in school and as a little girl decided that she wanted to be a veterinarian when she grew up, but soon gave up this dream when she realized she was afraid of many animals. She chose to be a physical therapist after volunteering for a professional. It allowed her to help persons to have a better quality of life. She said that is one of the most rewarding feelings she has ever had. She gave the example of being able to see a patient who was once bedridden take a few steps, knowing that she helped them to achieve this. That gave her a sense of purpose.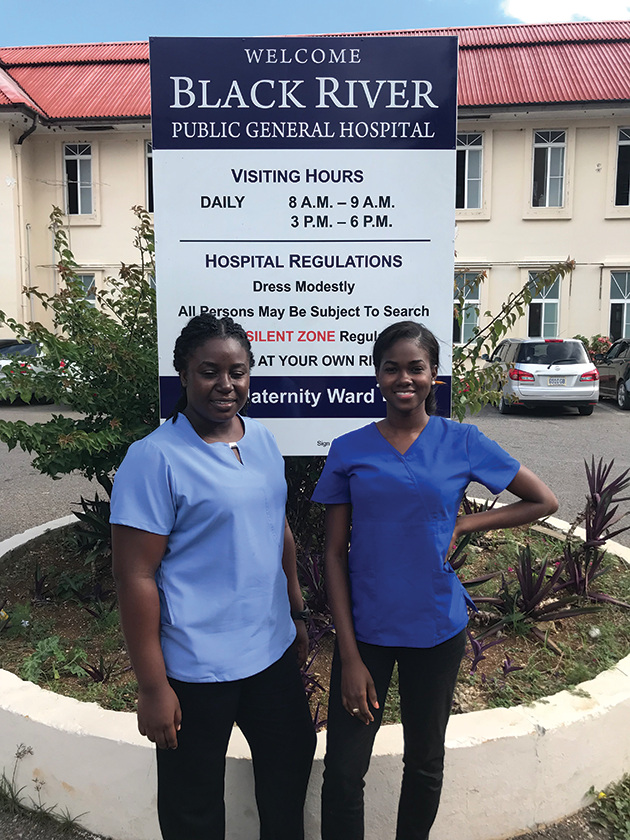 Kadijah shared with me the story of how she got her job at Black River Hospital. "Before I was enrolled in University to study Physical Therapy, I realized that there was no Physical Therapy service available at the local hospital in my parish, which is the second largest parish in Jamaica. That would mean that persons admitted who needed the service would have to do without it, or if crucial to their survival, would have to be transported to Mandeville hospital for treatment. This I saw and believed was placing my community at a disadvantage.
Nearing the end of my internship at the Mandeville Regional Hospital in 2017, a friend who is also from the parish and myself approached a like-minded senior therapist, with ideas to pilot the inception of a Physical Therapy department at the Black River Hospital. The department was established in January 2018 with two Physical Therapists, myself and another, providing vital services to patients on the wards."
Kadijah was given the opportunity to enter the Miss World pageant and decided to pursue it as a challenge to herself, to push her out of her comfort zone and to strengthen her confidence. She also saw it as providing her a great platform for advocacy and philanthropy. She states, "My project focuses on physical independence for the vulnerable populations. In the rural hospital where I work, I have met many individuals with preventable functional disabilities which could have been averted with proper guidance or improved with appropriate management. I am passionate about making rehabilitation services more accessible to the poor rural Jamaican folk where Physical Therapy is scarce and thus making this population more vulnerable to functional limitations."
Fontana Pharmacy sponsored her, and I met her when several Miss World Jamaica contestants came to speak at a Rotary meeting I was attending. Not knowing her, I was surprised when during her speech to the Rotary, she pointed me out as a Salvation Army officer and proceeded to witness about her faith and her soldier ship at the Carr corps. She told about volunteering in her community and at the corps to teach people to live healthier lifestyles.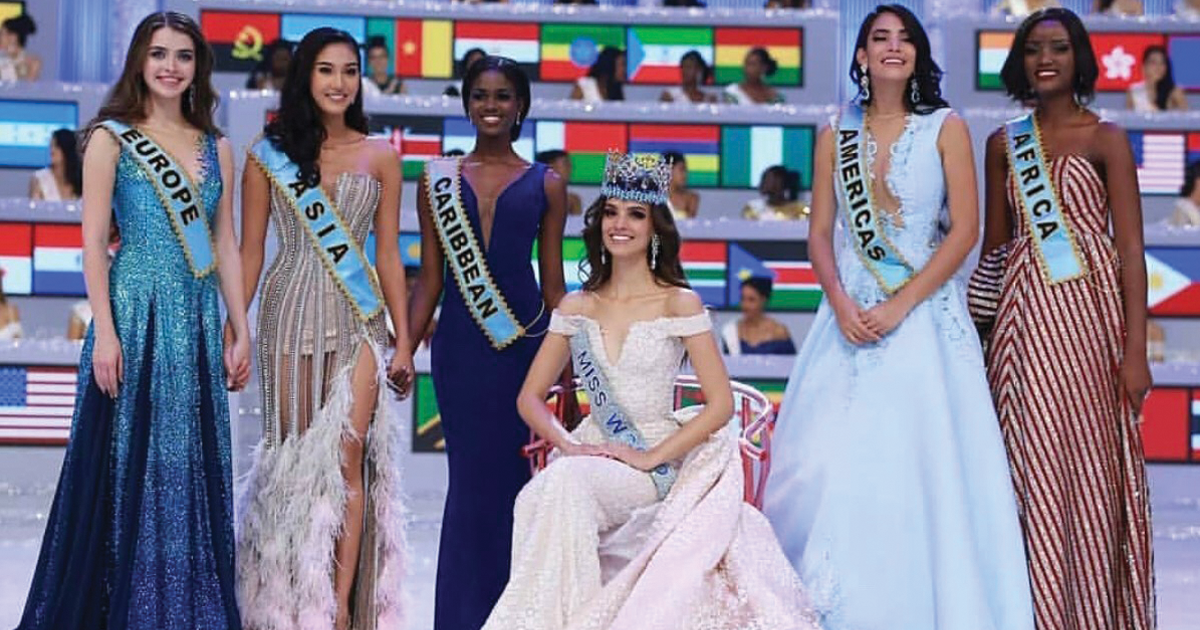 Kadijah went on to take the Miss World Jamaica title and placed 4thin the Miss World competition. She was also crowned Miss World Caribbean 2018 and will be touring the world as a part of the Miss World Beauty with a Purpose initiative. When asked how becoming the reigning Miss World Caribbean has impacted her faith she replied, "It has certainly improved my faith. There are challenges that arrive with such a title internally and otherwise, and I can certainly say without my faith I may have been broken. So, I thank God every day for giving me strength."
---
Captain Oliver "Mike" Michels is the Public Relations and Development Secretary for The Salvation Army Caribbean Territory.

www.salvationarmycarib.org | Facebook.com/CARIBSA | Twiter.com/TSACARTHQ